Hello Gorgeous. Let's Shop!!!
Complete Affirmation Collection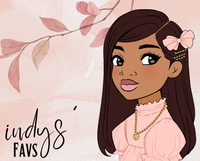 Indys' Favs
Hello Beautiful, 
I'm Indy. I am nine years of age and I am incredibly SWEET & CHARMING. I love to sing and creating beautiful and crafty things with my (BOSSY) sister Ivy and my mom.  I would love if you can check out some of my most favorited items in the shop. 
I hope you enjoy them as much as I do. 
Indy<3
Indy's Favs
Ivy's Picks
Hello Beauty, 
I'm Ivy, I am the (SPUNKY FIRE BALL) six year old with a personality that'll make you raise an eyebrow an smile at my candor. I'm really "THE BOSS". I love the idea of getting my hands into everything that is pretty and amazing.... so check out my faves to see how I love to create. 
Ivy <3
Ivys' Favs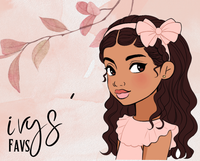 Meet The Creator behind IndynIvy_ink
Hello Gorgeous, 
I'm Xaulanda (Sha-Luhn-da). I am the MOM BOSS, Owner, Designer, & Creator behind IndynIvy_ink. I currently run the shop full time. I am the lady behind scenes who wears all the hats. I take care of the majority of customer relations and social media. The best motivtation for me is having grace and the continious drive to set an example for my little girls.
Your support means everything to us here at IndynIvy_ink. It means you're truly supporting our family and allowing us to fulfill our dream and make it a reality. We cannot thank you enough for your support as it means the world to us. 
Thank you from the bottom of our hearts for shopping with our small shop. 
My Favs
Stay in Touch
Please feel free to contact us via email. We'd love to here from you 
IndynIvyink@gmail.com